[:en]Not a School Without Chalk[:]
[:en]A few years ago, while I was still living in the United States, I watched the movie Not One Less, directed by Zhang Yimou. I was very moved by the film and especially by the segment involving counting the precious chalks allotted to the school. I vividly recall the scene of the chalk on the floor and the Chinese word written with the last sliver of disappearing chalk. That scene inspired me to donate 10% of my future business earnings in China to support rural schools.
My motto for this enterprise is "Not a school without chalk." (Ninguna escuela sin tiza.) For me, chalk symbolizes the passing of wisdom from the teacher to the student and also the value of small things and the care we should take of everything entrusted to us. I hope my contributions can help the rural schools that have limited access to educational resources.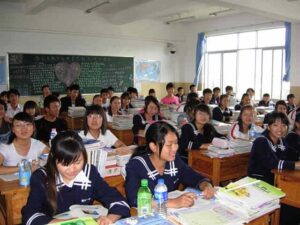 [:]